Our unique DRAMA-cize experiences infuse drama, wellness and education to nurture creativity and authenticity, strengthen communication and encourage social and emotional learning.
Our Students Present A Poem Written by Matthew Stepanek
BUILDING CONFIDENCE, CREATIVITY, ACTING and LIFESKILLS
...and more throughout every session
We warm up our personal instrument (voice, body and imagination) through physical, vocal and breathing exercises and play theatre games.
Movement and Body Awareness
Body Awareness is the understanding of where the body is in space and the body's connection to others.  We explore movement to free and strengthen the body, to elevate the imagination and to create the character's physical life.
We watch, listen and focus on the actions of our classmates to help us gain a greater understanding of how people move, behave, feel and speak.  It is important for the actor to observe everyone and everything around them.
Imagination and Creativity
The ability to imagine influences everything we do, think about and create. There is no right or wrong in creating and developing one's imagination.  We focus on choice, intention and possibility.
Ensemble and Communication Building
Creating healthy communication and trust is important, not only to actors but to every individual.  For the actor, it is critical that trust is formed between actors so we create a safe space where the students have freedom of expression and room to grow and play.                                          
Emotion and Character Development
We explore various emotional states through individual and class exercises (oral and written), monologue preparation, scene study, character breakdown and storytelling in a fun, safe and respectful space.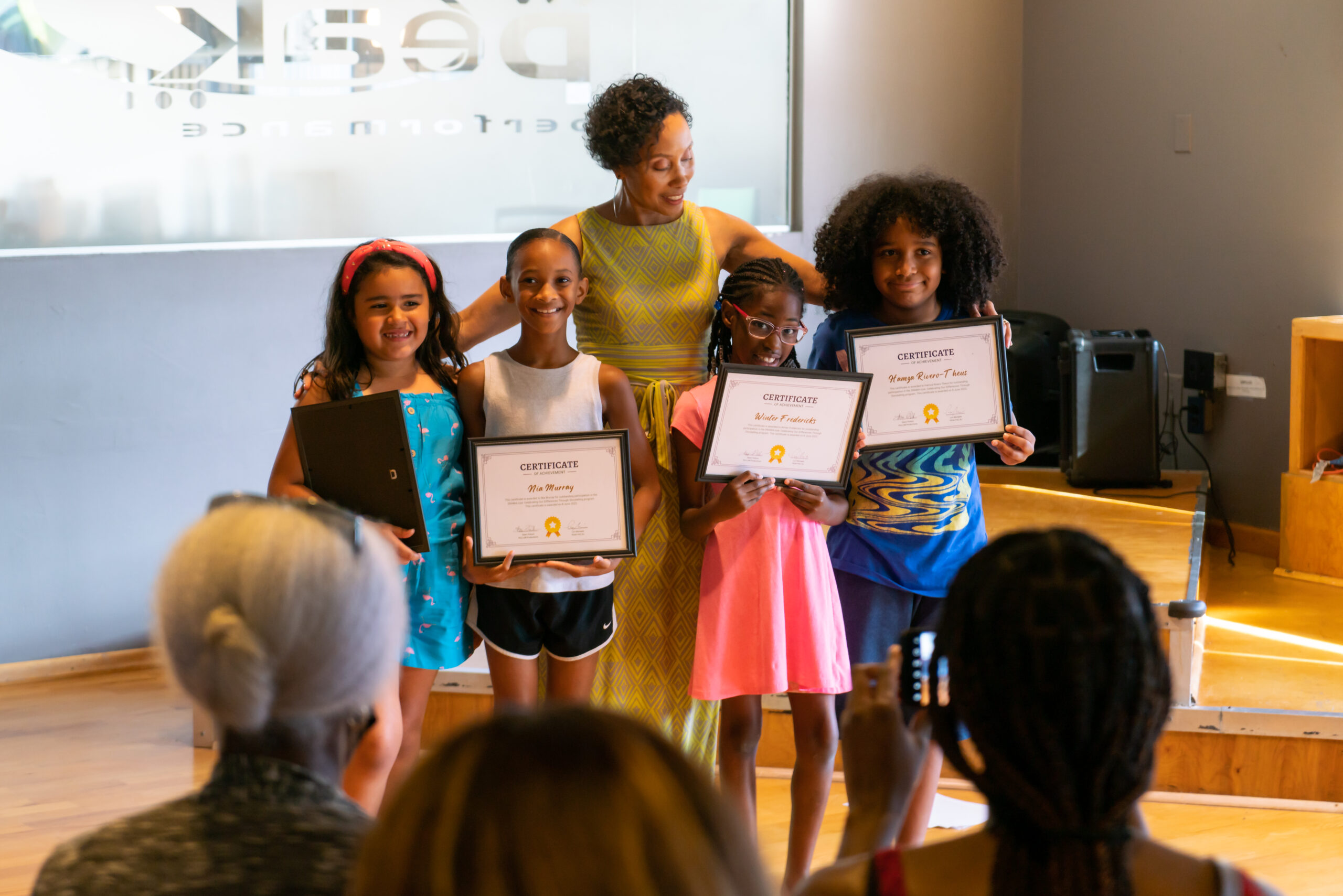 "I love working with young people to help them discover the power of their own voice, individuality, creativity and their greatness within."
Throughout Sherri's career, she has been dedicated to teaching and inspiring young people through arts education. She has worked with the Hackensack Recreation Center, Connecticut Commission on the Arts, helped to start and develop theatre, writing and TV programs for Hartford, CT based, The Joe, Picture This Show, a nonprofit arts education organization, which still serves hundreds of youth each year. Sherri is proud to have spoken and performed in schools throughout the country, and has mentored and coached actors and non-actors of all ages. From these experiences, she created DRAMA-cize, an arts education and wellness program that uses drama, and other creative processes (ie: writing, movement, music) as a tool to increase self-esteem, nurture creativity, teach life skills, build communication and presentation skills and to encourage students to own their voice and celebrate their unique selves. Currently, she partners with the WYCA of Northern NJ, Applied Tech Schools and S and PEAK Performing Arts Center to bring her DRAMA-cize program and workshops to their community.
"My daughter, Marcela, really loves her Drama-cize class. She has grown tremendously in being able to express her feelings and thoughts by acting them out. "
Laura Garay, mom
"Thank you Sherri! You have definitely made an impact on our son and given him a positive intro into the acting world."

Yamila, mom
BEGIN THE CONVERSATION HERE